Anchurón 37,5 cl
The ideal format to drink moderately. If a 75 cl bottle is too big for you, here is the best option. On the road, ideal for a couple of drivers stopping for dinner.
Delivery, return and refund fast in mainland Spain. Other countries enabled
We accept all these cards, with the leader of payment gateways
We take care of the environment: All the necessary records to guarantee our activity
Description
Garnet red color, almost dark, tile edge with violet edges, bright and clear.
Powerful aroma with a light touch of ripe black berries, notes of toasted skin and herbaceous tones that recall the undergrowth, with sweet memories and long aromatic persistence.
Intense on the palate, powerful and with an elegant hint of fine chocolate. Quite sweet and pleasant tannins, with hints of liquorice. Long and persistent. Exquisite balance between mouth and nose.
Indicated for traditional stews (stews, cooked), roasts of meat and fatty fish. It reinforces the flavors of cured meats, patés and cheeses.
Recommended consumption temperature: 17 ° C
Product details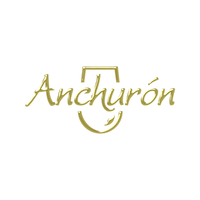 Data sheet
Harvest

2017
From 21st to 24th August 2017

Varieties

40% Cabernet Sauvignon, 37% Merlot, 23% Tempranillo

Fermentation

In stainless tanks with autochthonous yeasts at less than 28 with daily pump-overs, delays and post-fermentation maceration; natural malolactic fermentation

Cask

No

Wine colour

Intense and dense red

Alcohol degree

14.5% vol.

Allergens

Contains wine (sulphites)

Wine type

Tranquil

Sugar

Dry

Quality

PDO Granada

Certification

SHC

Bottling

Bottle stay since mid-2019

Volume mass (g/ml) at 20℃ (g/ml)

0.9926

Net quantity (in grams)

372.225

Bottle type

Standard 37.5 cl

Bottle color

Dark green

Bottle height

24 cm

External bottle diameter

61 mm

Closure

Cork CS OPTIMUM COLMATED A 45X24 cm

Capsule

Complex colour + gold

Brand label

7 x 10 cm

Legal label

5.75 x 7 cm

CRDO label

2,5 x 6 cm individual numbering

Units per case

1

Storage conditions

Keep in a cool, dark place, with the cork in contact with wine and controlled humidity

Category

Young

TARIC code

2204

Range

Collection
Specific references
EAN13

8437006835299

MPN

1TC2017CSMT375MLDOP
Customers who bought this also bought: